About Us
We as humans are meant to move with power and grace, but somewhere along the line we went wrong. The technological advances in our lifetime have served to create a sedentary populace that is numb to our own senses and bodies.
Remember how good it feels to run, jump, and climb. Let us show you how to tap into your inner child and reclaim the abilities of your youth. 
We will give you results through classes that are designed to help you re-learn how to move like you did when you were a child. We will reestablish the connectivity with your own body and show you how much fun exercising can be.
Our Program
MovNat Buffalo's small group based program will help you succeed where previous attempts to "work out" might have failed you. Each class is designed to deliver results and exceed your expectations.
Our staff are not only experts at instruction, but they will guide you through each workout. We will ensure not only your motivation and proper execution of each exercise, but we'll also hold you accountable to your goals.
As part of a group of people who share common goals, you will encourage each other, share in your struggles and triumphs, and help each other stay the course. Whether it's swapping healthy eating stories, or just the camaraderie that is born out of training together, your fellow MovNatters are a terrific resource.
Robert Vest - Head Trainer
MovNat Level 2
Crossfit Level 1
ISSA Specialist in Fitness Nutrition
2nd Degree Black Belt Tae Kwon Do
Rob is the founder and head trainer of MovNat Buffalo. His passion for fitness and health is evident in all he does, and through his work he is changing Buffalo New York one person at a time. Rob is a nine year veteran of the United States Army and has worked in the Fitness Industry in many different capacities over the last 8 years, as a personal trainer, group exercise instructor, and membership counselor.
"Showing someone that they are capable of so much more than they were counting on, that's what drives me. I feel like I have so many things that I want to share, and if I can just leave the person I'm training with one….one idea, one technique, one feeling, one "ah hah" moment then I've succeeded"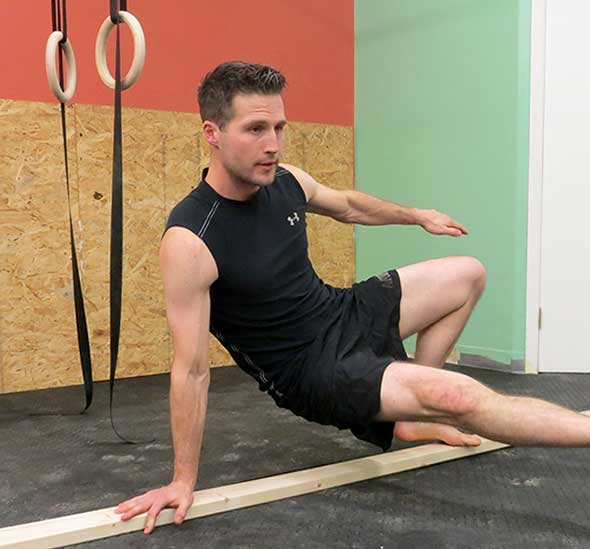 Our Location
MovNat Buffalo
5385 Main Street Suite 4 (behind the Applewood Café)
Williamsville NY, 14221
716-560-7438